If you've been following along with our niching down series then you have determined your core 1-3 products and design niche. Now you are ready to navigate planning and launching your collections. Keep in mind that this transition will take time to catch on for your business. Additionally, at the time we are writing this series, the global economy is in a major recession – which means less spending. Any transition for any business takes several months to really take off. Being consistent with the work you do is essential to get the long-term results and stability you are hoping for. Remember, shifting to a niche-based business model is about creating dependable income and working smarter towards your financial and lifestyle goals.
CREATE YOUR COLLECTION
Creating your collection comes down to two components: the design theme and the products.
Let's start with the products. Depending on your product niche, 1-3 products may not be enough for a complete collection. Although you are simplifying your offering, you still want to have some mass appeal. Items such as t-shirts or coffee mugs offer unlimited versatility. By default, you can offer only one or two styles of the product with 20+ designs. Other items, such as home décor, are best when paired with filler products in your launch. For example, as much as I love throw pillows, I know that it would be difficult to launch only this item with designs for each collection. In order to have more customer appeal, I will need filler items – a.k.a adjacent items for my niche (home décor) that give my audience something else to purchase.
How do we achieve this without overworking ourselves and driving up our overhead? We order wholesale items or simplify printing. In terms of home décor, for example, ordering linen napkins, table runners, placemats, mug rugs and throw blankets is an easy way to fill out a product collection depending on the theme. If your collection does not have broad appeal, then this is a consideration to make. Wholesale buying for small businesses is very different than buying for a company like Walmart. Platforms like FAIRE and ABOUND help you connect directly with wholesale product creators and have very low MOQ plus options for dropshipping products to your customers with your label on them. As your business grows, you can leverage greater buying power for more profits and even consider print fulfillment platforms integrated within your website to offer the best collection, profit and still invest minimal time and effort into the items not made in-house.
Your product collection should still be limited to 5-10 items. If your core item is easily diversified for designs, then less is more in terms of those additional products. Keep it simple – remember that too many options hinders sales because buyers become overwhelmed.
Now, let's talk about designs. Each collection you release can have a different design theme that falls under your core design theme. For example, let's say that your core product is coffee mugs and your core design theme is office humor. One collection could be snarky phrases with an angry cat, another collection could be floral snarky phrases, another could be borderline NSFW phrases, ect. By focusing on a sub-design niche, you can create a lot of versatility with little effort. Keep in mind that your designs do not even need to be fancy! Some of the best product launches are simple typewriter font phrases on a product. You can find inspiration everywhere you look. At your local stores. On Pinterest. On Etsy. Seek out ideas and then make them your own or purchase bundles of designs from designers with collections that fit your design niche.
Lastly, keep in mind that any adjacent products in your collection do not actually need to be printed. You can offer t-shirts that you print in house and pair them with adjacent products like handbags, boots or accessories that you access through wholesale dropshipping. In addition to that, you can also offer adjacent products with streamlined printing. For example, if your collection is white and gray t-shirts then perhaps you also offer sweatshirts but for the sweatshirts, you bulk order screenprints for quick and easy production and no worries about color or material.
Don't let creating a collection overwhelm you because you are trying to have huge diversity in products or designs. Focus on being basic (in a good way!). If you check out some of the best performing shops on Etsy or via social media platforms like Instagram, you will see that many offer one or two color designs with simple phrases and fonts for many of their collections. Or they offer a single full-color style with a variety of phrases. Your collection should ultimately consist of 1-5 products (minimum) with 15-25 designs (minimum) for your core items and 3-5 variations for your adjacent items.
An example of this would be offering spring throw pillows as the core product. The design collection may be split between simple one-color phrases in a playful font and bright colorful floral prints. The adjacent products might be mini décor signs with different generic phrases and table linens available in different colors.
PLAN YOUR COLLECTION RELEASE
The first step to your product release plan is getting your listing and marketing foundation ready. Once you determine your products, make sure you've taken some high-quality pictures and/or created your mockups to use on your website and on your social media. When your new business model starts to flourish, you'll be equipped to pre-make all items based on your estimated quantity to sell. On the road to this level, it's beneficial to make at least 2-5 of your collection items so that you can have non-photo/mockup videos and graphics for marketing. Basically you're looking to find the balance that will help you drive sales but won't leave you with wasted materials.
Why does having real products in your marketing matter? Because we live in a video-focused world. By having just a few products made/purchased (for wholesale items) on hand, you are able to engage with your audience via Instagram/FB stories, live videos and making reels/tiktok videos. Your audience – especially those new ones that have never bought from you – feels confident in your products by seeing real-life versions, not just representation.
For step two, list your products with their descriptions and keywords, scheduled to go live for the date/time of your planned release. Do this first so that you are not rushing at the last minute to get your items listed. Be sure to determine the quantity of an item that you have on hand or want to sell. Set your shipping time accordingly. Be sure to factor in potential errors or material re-order that can come up if you are making-as-you-go. Lastly, remember the rule of thumb from our earlier blog post in this series: all orders from one launch should be shipped before a new launch. An ideal shipping time is 5-7 business days with a launch bi-weekly.
The last step is to plan your marketing and market your heart out. Utilize scheduling on Facebook and Instagram to show off pictures of your products for the launch. Be sure that each post contains the information for the launch. If you're using Instagram for your business, you can set a countdown sticker that followers and select to "get notified" with when your products are launched. This is a great automation tool that also keeps your audience in the know. The amount of effort you put into marketing is going to be what ultimately makes any release a success. Don't be afraid to use Instagram Reels or TikTok. First of all, I'm no expert, but there are tons of social marketing coaches with FREE information to guide you through the reels/tiktok process. There are also endless ideas that focus on your product and don't require you to put your face on the camera (or do any dancing). The current marketing climate favors Instagram Reels and TikToks. Potential customers can come across them weeks after you share them and start following you in anticipation of your future products. That is working smarter, not harder.
Here are some Instagram accounts that I follow with amazing tips for leveraging trends and Instagram Reels for your small business including tips on how to record certain trends, apps to use and so much more:

PRICE YOUR PRODUCT COLLECTION
If there is one thing that many maker businesses struggle with, it's pricing. Too many people buy into the rule of thumb that your wholesale rate should be 2.5x the materials cost and your retail rate should be 3-4x the materials cost. While this is an okay rule, it doesn't factor in many considerations. What is the going rate for that product? Is your product quality worthy of that pricing? Is your product unique? What other factors besides materials cost goes into the actual cost of making that item? Our niching down series has been focused on recognizing that there is no longer anything special about the print-it-all mindset. There is also nothing special about printing short-term trends. In that, by offering a collection of products, you are able to charge more and be more profitable.
Don't believe me? There are vinyl sellers creating one-color, single word designs on t-shirts or sweatshirts and marketing them as a weekly collection to the tune of $35 for a t-shirt and $65 for a sweatshirt. We know that vinyl is the lowest tier quality "printing". Don't be afraid to price your products accordingly.
How exactly do we determine our pricing?
Let's start with asking what the average cost of materials and overhead for your product is. Don't forget to factor in the time it takes and what your ideal hourly self-pay rate would be. Here is an example: I use a mug press for my coffee mugs. I can print and press approximately 18 mugs per hour. My cost per 15oz mug with the print is $2.50 (approximately). My wholesale price for mugs is $5.50 for one-sided and $6.50 for full color or double sided. At the $5.50 price point, this equates to $54/hr rate for myself. I have an MOQ of 96 on 15oz mugs (4 cases, always set your MOQ by the case qty and closest to 100 as the first tier). For 5 hours of start to finish work (including packing, unpacking and cleanup) my personal pay is $216.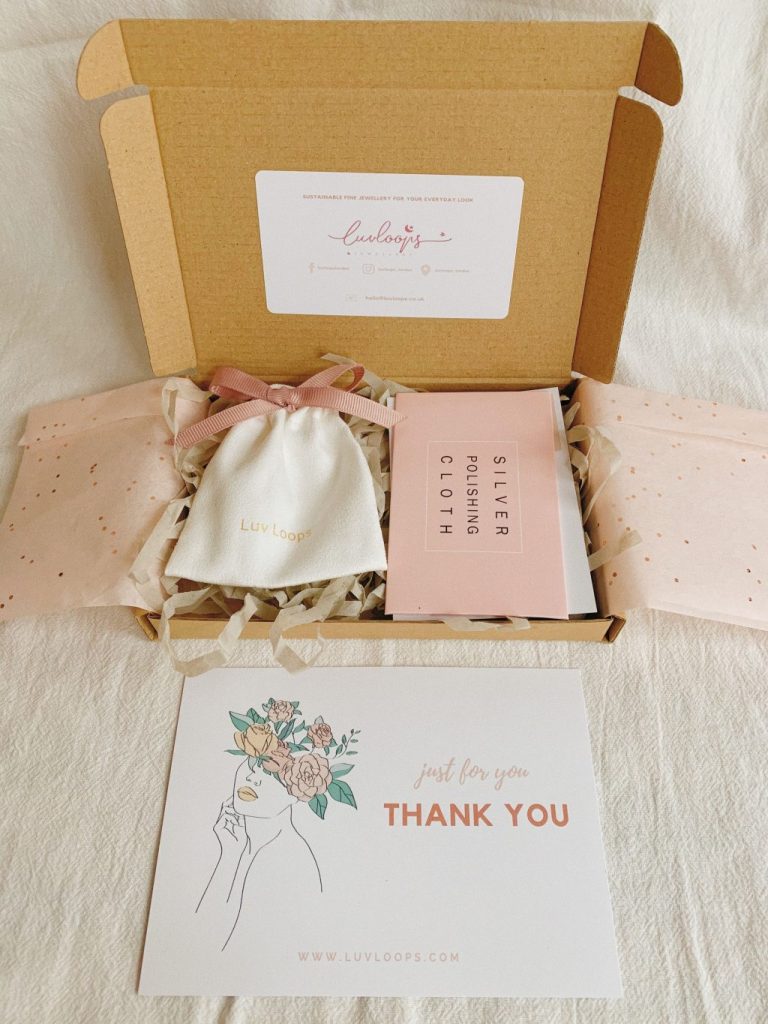 If I was selling retail, 15oz mugs easily sell for $15-$18. As a small business offering a boutique collection, you can opt for $18 each easily. Add some cute tissue paper and an inspirational sticker to improve the brand appearance and people will never think twice about your pricing. With that small extra cost in mind for packing/shipping materials, you're still looking at a profit of $14 each; totaling $252 per hour for 18 completed.
The second factor is what is the going rate vs. how special your product is. While Tiffany's might charge $2000 for a paperclip, the average small business is going to struggle to build up that level of clout. I do believe that having realistic expectations of pricing is important. To that, there is a price limit on what you can charge for a handmade item. Do I think you could sell a throw pillow for $35? YES. Do I think you could sell a coffee mug for $30? No.
Because you are creating small batch product collections, you are able to leverage the specialness of your items for a higher price point. Just keep in mind that being greedy isn't going to help you grow your business in those early stages. The print industry is not like creating custom skin care or other items that are almost exclusive to that business. You create your exclusivity with original, niche focused designs. The great part about supporting digital designers who create original work is that you always have a great selection to choose from. It's highly unlikely that your audience (even as it grows) is going to be seeing a design from Of Love & Shiplap, Halleahwood, Debbie Does Design, Happy Frills or similar digital design sellers that offer unique, original designs in their sphere of influence, on a bunch of other shops products. Starkly different from if you were still offering oversaturated short-lived trend designs that take off and fizzle out – and are everywhere. By default, you are able to charge more for your "specially curated, original collection of products".
Lastly, although you are not doing fully customized or print-everything style products anymore, you can still offer PERSONALIZATION. Personalization is different from customization. Personalization means that you give your audience the option to pick a monogram letter or add a name/date to an item. That is it. Just a small addition to the design that makes it a little more unique and allows you to charge an extra few dollars on any item. You are not offering to make changes to a design or it's colors, you are only offering to personalize it with an additional piece of information that will take you seconds to add to your product design before printing.
In a nutshell, there is no set formula for your pricing. Consider what you are bringing to the table and price your items accordingly based on that.
LAUNCH YOUR COLLECTION
You'll quickly learn that product launch day is both exciting and nerve-wracking. It will only be more so as your audience and business grow. Keep your launch days/times consistent to help boost customer retention. Focus on all the product curation tips that we've covered in this series. Leverage social media marketing to its fullest – this is where the buyers are today (especially if you want to grow faster than not). Be consistent. Be patient. Repeat the process for every collection, listen to your audience feedback and refine accordingly.
Be sure to join us throughout February and March as we move into our marketing blog series. We will be discussing everything about modern marketing, growing your customer list, boosting sales and so much more. The start of 2022 may be slow for many, but with a little effort, sales can be consistent and we can all make it through this recession better off than how we started in it.