With just two days to go until Thanksgiving, many makers are wondering what they should do about running a sale for the biggest shopping weekend of the year. Black Friday, Small Business Saturday and Cyber Monday have become household terms and signify the official start to the Christmas shopping season and the end of the year. For businesses big and small, this sales weekend and the weeks to follow can be the largest revenue of the year. Trying to navigate offering discounts and deals as a small business is no easy task. Whether you're offering sales for the holiday season or another time during the year, we've got you covered with some quick information to know about running a successful sale.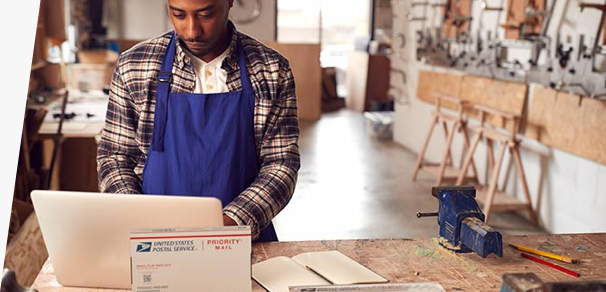 Before we dive into the ins and outs of discount pricing, let's cover some unpleasant hard truths.
Large retailers resell last year's items on Black Friday and Cyber Monday deals. This is one reason why they are able to offer seemingly massive discounts.
Large retailers purchase products in mass quantities which allows them to have the largest markup and profit margins; which also means more room for a discount.
If you haven't been focused on building your brand and audience connection, don't expect to have a massively successful sale.
Don't expect your sale to be the answer to your financial situation if your business is not already established and steadily growing.
Discounting products to the point of minimal profit will not help your business.
Now that we got the hard truths out of the way, let's talk about the different types of sales or discounts that you can offer and how they play into different business models/products.
Flat Discount – A flat discount is a % or dollar amount off of a specific product or total purchase. This is the most common type of discount to offer and is ideal for makers as long as your products are priced accordingly. Anytime your offering a discount, the goal is not to lose money. Remember, your time and skillset deserves to be compensated accordingly.
A real-time example for the sublimation industry might be a 20oz Tumber. The average cost to make a 20oz Tumbler is $7-$12 for a standard white, straight model. The price that your tumbler costs to make is entirely dependent on where you purchased your tumblers, the type of discount you got and the quantity you ordered. This product should retail for $45-$65, without hesitation. I happen to know that too many makers price their tumblers at $25-$30 only which is highly problematic if you may want to take on wholesale work and when you want to offer other types of sales.
As a maker, you drive the perceived value of your product. When you create an original, professional looking item – your audience sees that as being unique. Does original mean that you have a design no one else has? No. Your customer is not everyone else's customer therefore your design doesn't specifically need to be 100% unique and never seen before. However, if you are tagging along with trends and selling the same generic looking styles and designs (think: Halloween villans, Mom-bun skulls with cheetah print, ect) then chances are your customer is not going to see any higher value in your product.
There are many ways to elevate your product but the biggest factor is curating designs that match your audience. Once again, this where niching down your business is a critical component to your success.
In order for a flat discount to work, your product retail price should be 3-4x the cost to produce. Let's say that your preferred hourly rate is $25 and it takes 15 minutes to make 3 tumblers, start to finish. That 15 minutes earns you $6.25 or $2.08 per tumbler. Going with the higher cost of $12 and ballparking an extra $1.75 for taxes and payment processing fees, we are looking at $16 approximately for our product cost, each. It your tumbler is priced in that $45-$60 range, you have enough margins to offer a discount up to 30%. At a rate of $45, that is a discounted price of $31.50 and a final profit of $15.50 per tumbler AFTER fees, production costs and paying yourself.
A flat discount can work for most products. How much of a discount depends on how much wiggle room you have in your pricing. For products that have less than 2x the total costs (including your pay, processing fees, ect) your discount is limited to no more than 15%.
Buy One, Get One Discounted or Free – This discount type is highly attractive to customers because it increases their perceived value of what they are getting. Unfortunately, this discount only works if you have higher profit margins AND products that you are looking to liquidate. As business owners, we sometimes have to think about what inventory is taking up space and can be liquidated in a creative way. Perhaps it was a product you purchased years prior or one that simply hasn't sold well; it might also be a cheaper item that you can use to boost overall perceived value. Pairing it as a freebie with a more popular item is a great way to move both items. This can also work if you simply have overstock provided you purchased at a deeper discount to begin with.
While an item like a tumbler leaves little to no room for this type of discount, a coffee mug paired with a free coaster or bookmark can hit the mark if that is your target audience. Additionally, you can boost the attraction of this offer by including free giftwrap for the holiday season. When it comes to t-shirts and similar items, only offer BOGO if you have purchased extra stock at low rates. Not only do many makers fail at setting appropriate pricing for t-shirts but most customers are not looking to purchase more than one. We must always put ourselves in our customer's shoes when we make decisions about what to offer on sale and how to maximize its attractiveness.
FREE SHIPPING – Another popular option is free shipping. Once again, this is all about your profit margins. Shipping is never, ever free which means that we have to be careful of how we offer this. For lightweight and smaller items that are not fragile, it's easy enough to offer free shipping. The packages we use are typically polymailers or bubble mailers which have the cheapest shipping rates. However, if we are offering larger, heavier or breakable items that need extra packing – free shipping can work against us.
Flat rate boxes can prove to be beneficial with navigating this. I talk about this in the video on our YouTube channel attached below. In order for flat rate boxes to give you the best deal, you must have a higher ticket item that has profit margins to cover the costs. For example, a few years ago I sold a humidor and 2 scotch glass set for $125 with free shipping. The cost of production on the etched humidor and two scotch glasses was $25. Extra packing materials were required due to these items being fragile. Factoring in those materials, paying myself and fees/misc – we will say that the all-in production cost of this gift set was $50. The set fit into a 12x12x12 priority flat rate box. At the time, these boxes cost $18 to ship. Free shipping made sense with the profit margins because I would still have $57 leftover at a minimum.
Did I always use the flat rate box? No. More times than not, it was cheaper to ship priority mail instead of flat rate but in the case that priority was much higher (especially across the country or to places like Alaska and Hawaii), the flat rate box ensured that my profit margins were intact.
Creating gift sets and bundles where appropriate allows you to increase your price due to the heightened perceived value which in turn makes it possible to offer free shipping. Free shipping does not work on all items especially those that don't fit easily into certain box sizes. For example, 11×17 glass cutting boards. Not only are these a costly item with a cap on how much you can feasibly charge for them, resulting in lower profit margins, but the size is problematic with shipping and results in increased shipping costs that will have too much fluctuations between different shipping zones.
There is no special formula for figuring out free shipping. It's just about using some critical thinking and common sense. Run test scenarios on a shipping platform like Pirateship.com, with an address at the furthest point you can think of from yourself. Enter different measurements, weights and packaging types to see what kind of results you get. Not all items are good items to ship and not all items should qualify for free shipping. As business owners, we are looking for the middle ground of increasing customer appeal and sales traction while also honoring our profit margins.
SALE TIMING
The final component is determining when you want to offer your sale. The truth is that there is no wrong time to offer a sale but you should be mindful of what your customers might be doing. For example, offering a sale on a major holiday like Thanksgiving or Christmas as well as the few days before can be hit or miss because people are busy preparing for and enjoying the holidays. Limiting a sale to a big shopping day like the day after Thanksgiving or Christmas means that you will be competing with the big box stores and general holiday shopping fatigue. In an ideal world, customers would jump to support small businesses first but that is not reality. As such, we want to give customers time to be able to save. A week long or 3-4-day weekend long sale is the right balance to drive up some urgency and give customers a chance to shop. Be sure that you are promoting your sale and building anticipation in the days leading up to it and throughout it to give it the best chance of being seen and taken advantage of.
No matter which sale type or duration you choose, the numbers simply have to make sense for your business. Don't hesitate to get creative and increase your prices a few dollars to help better offset these different discounts. Yes, I said increase your prices. Big box stores do it and so can you.
If your sales aren't what you are dreaming of, don't lose hope. A successful sale is the culmination of months of work leading up to that moment. Building a business is a marathon, not a sprint. My first ever discount sale on Etsy brought me minimal traffic despite being on a holiday weekend and part of an Etsy promotion. However, six months later, with consistent effort, my next sale catapulted my business. Every opportunity is a chance to learn and fine-tune your business to help you get to that next stage; trust the process.